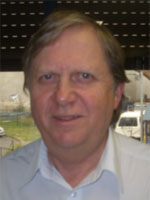 Ron Mines (Rusty)
Ron rocked into the packaging industry as a teenager in 1967. His experience in the box industry comes mostly from working as an employee for two of the largest box (and other packaging) manufacturers in Australia, through to 1999. His box industry experience ranges through virtually all aspects of manufacturing, administration and management.
Focusing on the technical aspects of the industry and it's interaction with other forms of packaging and the primary product, has occupied Ron's attention over the past 20 years.
Since 1999, he has been successfully consulting on a wide scope to the packaging industry. Ron has set about transferring the knowledge he has gained over the years, to anyone who has the desire to learn from him. He has developed many technical, industry-focused training programs and presented to a wide variety of students.
Ron is past National Secretary of the Australian Institute of Packaging (AIP), an organisation of 400 + packaging professional members.
Our company offers a wide range of capabilities based on our combined industry experience of more than 100 years. We have strong alliances with other skilful consultants and box industry manufacturers of all sizes. When it comes to our business, we offer our customers a diverse and talented resource base and a history of success.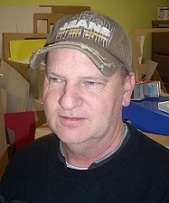 Craig Holland (Slick)
Craig cracked the box industry in 1977 as a trainee Sample maker for the largest privately owned box manufacturer in Australia. Over several years, his skills in Technical Drawing and Engineering have helped him to become a skilled and innovative box and packaging designer.
The spread of design skills that Craig has developed are not limited to a narrow scope of packaging. He is expert at heavy duty packaging, displays, automated packing, fresh foods, frozen foods, produce, short run specialities and many other aspects of the packaging industry.
Since 2003, he has been successfully consulting on a wide scope to the packaging industry, providing an excellent and reliable service developing new designs and innovations, taking into account the need for better resource utilization and reduced packaging. Sustainability for the future is a strong focus for Craig.
His service covers the more routine work of design to drawing, preparatory to making samples and dies.
Craig has also developed a successful business producing innovative and attractive stencils, used mostly in the concreting decoration industry.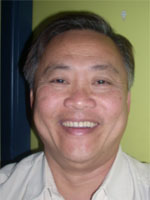 Thai Nguyen (Swampy)
Thai burst into the box industry in 1983 soon after arriving in Australia as a refugee from war torn Vietnam. He commenced as a process worker on the corrugators of the largest privately owned box manufacturer in Australia. After a short time, his ability and outgoing nature were thought to be beneficial to the Quality Assurance department. He was studying for a Chemistry diploma at the time, which he achieved in 1984.
Thai developed well in Quality Assurance and before too long he was promoted to Quality Assurance Manager.
His relationship building skills have always been his strong point when dealing with customers. Over several years, his skills developed and he became very involved in innovative development, focusing on ways of improving the performance of recycled paper used in corrugated boxes, by the addition of new chemistry.
In 1998 Thai decided on a major change and took a job in Vietnam managing a new sugar mill. Shortly thereafter he was drawn back to packaging and took on a specialised technical management role in the Asia Pacific region with a major US environment friendly chemical company for the packaging industry. After that he took on a Planning Directorship position with the largest packaging manufacturer in South Korea.
He has since been involved in building, equipping, staffing and successfully starting a green field box factory in Southern Mongolia.
Thai now consults in the packaging industry, specialising in dealings with box manufacturers, chemical suppliers and machinery installations and upgrades around the World.